OK so this blog is all about me
(i mean what isn't?
)and what i want to talk about so buckle in and enjoy the ride cause even i don't know how it will end
(will i crash and burn?!)!!!
new apt new life
I have lost 54 pounds since I started my journey, the day after Christmas, and I'm down to a size 20 paint. It's really amazing to see myself get so small I haven't been this size since I was 14
I have three cats now Mickey Minnie and Daisy, Daisy is my favorite she is just so sweet and very relaxed. The girls are about eight months old and Mickey is about a year old. They each have very distinct personalities.
I started working out with a personal trainer at the YMHA she's really tough but good and nice.
Well, I think that's pretty much all for today, if I think of anything else I'll let you all know. Till next gentle readers, and Scott
cat pics Minnie is in the red harness Daisy is in the pink or purple and mickey is the big black boy
Daisy is 4.5 lbs Minnie is 7 and Mickey is 9.5 lbs Minnie and Daisy are from the same litter Daisy is just a runt(she is also the sweetist)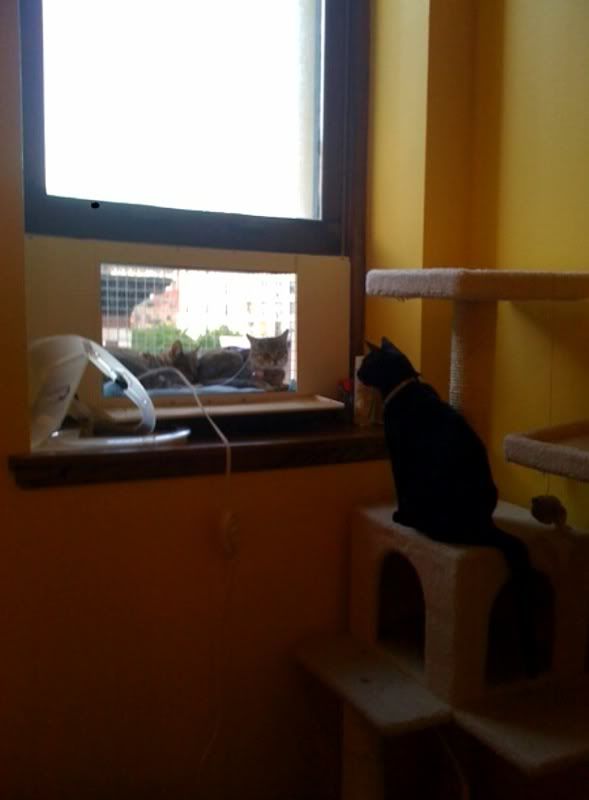 everyone is by the window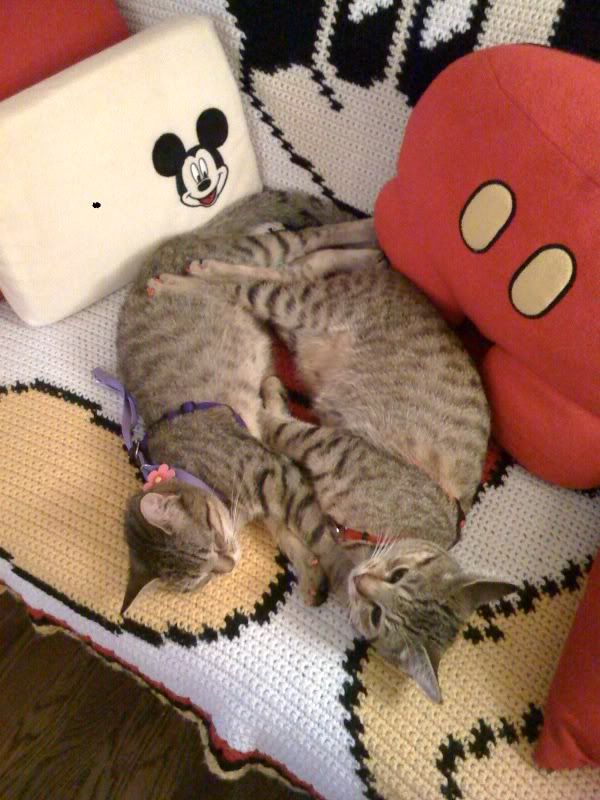 Minnie:I was here first
Daisy: No u wernt i was! MOM!
Minnie: Dont even
Think
of moving
Daisy: MOM! Minnie is sitting on me!!!
Minnie:
tattletale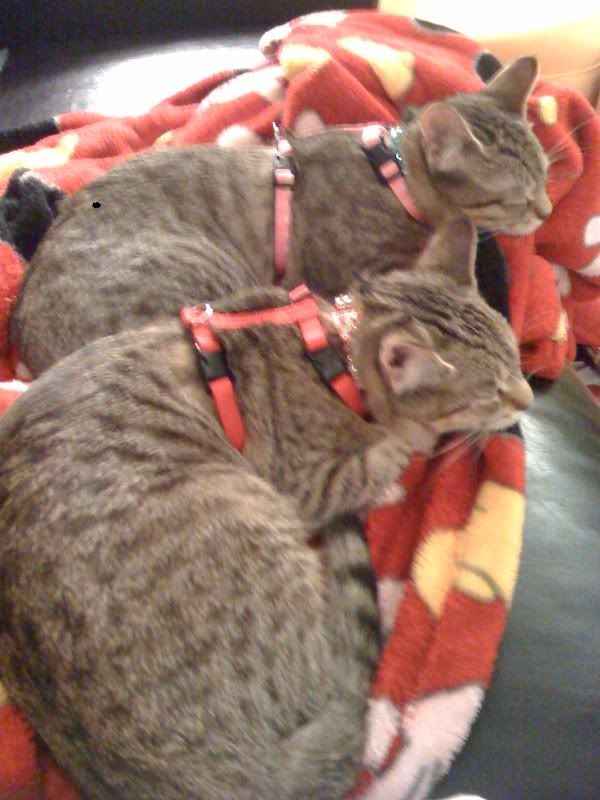 Sistahs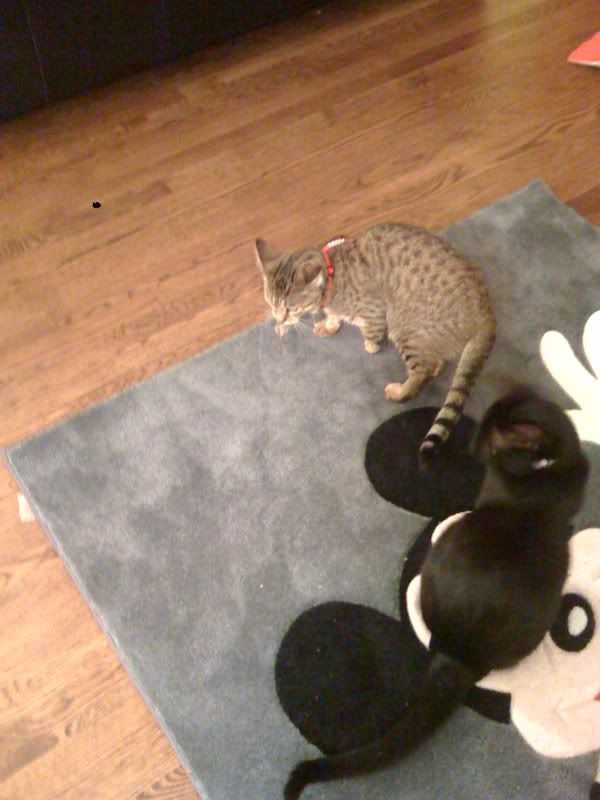 Daisy cought a mouse and Minnie(in the pic) stole it Mickey is watching all the fun
Mickey: What u want me to play with this thing?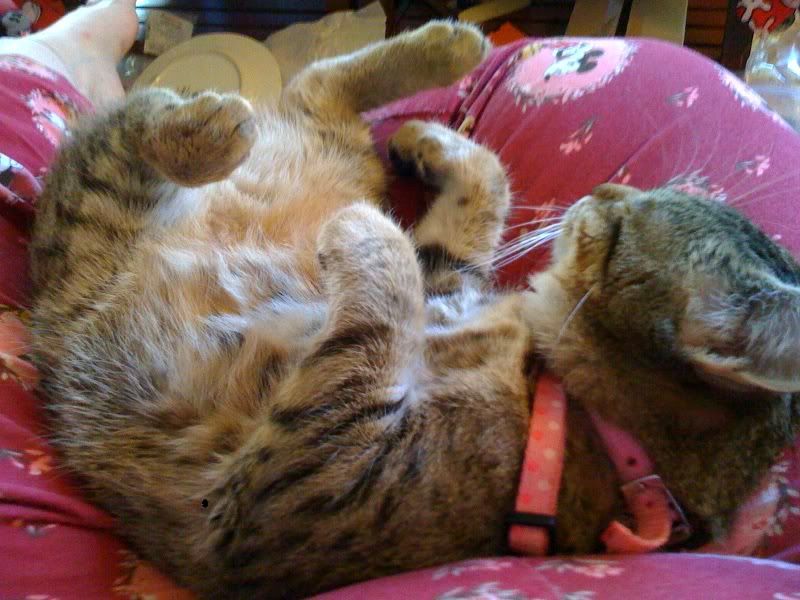 Daisy:tummy rubs time!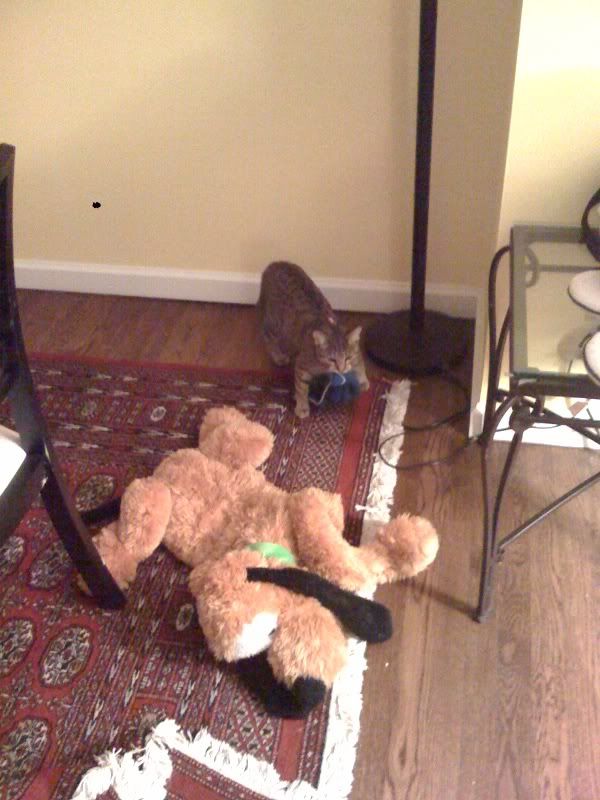 Minnie stole my cleaning guy Louis's cleaning rag
Views
14261
Comments
7
Comments