Falling in love with New England…
Pre-trip report – part one: they're getting married!
Dates:
Wednesday 23 – Wednesday 30 September
Adventurers:
Me, Cheryl (42) and DH Mark (50)
Destinations:
Boston and New England
Resorts:
Harbor Light Inn in Marblehead, Fairfield Inn Marriott Portsmouth Seacoast, Whitman House in Boston, the Hyatt Place Mystic and Bayside Resort Hotel, West Yarmouth
Meets:
Our friends David and Robert, David's family (who I haven't seen in 20 years plus
, my old school friend Nick, who's also going to the wedding, plus Marnie (Colexis Mom), Laurie (lauriep), Sara (Belle*), Lisa (lfredsbo), Sheila (Big Baloo) and hopefully at the PassPorter meet I believe we're due to be joined by Marie (CRCrazy), Janine (FanOfMickey), Heather (peanut_mommy), Elaine and her DH (nanajoyx2), Shawna (Shawnam1868), and Peggy (POOH), Meg (mcc0313), and hopefully some others…
Celebration:
our friends' marriage.
This trip wasn't even a twinkle in my eye a year ago. As far as I was concerned, we had two amazing trips planned to America for 2015, one to Florida and the Caribbean in the early spring, and the other would be a three week extravaganza, taking in Alaska, some of Canada's national parks, Las Vegas, and Disneyland. We'd even booked the flights out there, using our Virgin Atlantic miles, but we hadn't got any further than that. Perhaps that was fate smiling down on us…
One day in November, I got a card turn up in the post. I just thought that someone was sending out their Christmas cards early, but then again, we've done that before, particularly if we've been going away over Christmas. When I opened up the card, there was nothing festive on it, just a rope tied in a knot, but what else could it be? I opened it up, and I couldn't believe my eyes. My old school friend David was going to be getting married to his partner Robert. The knotted rope on the front was because they were tying the knot!
Then I saw the date.
It was the weekend after we were scheduled to get back from our three week vacation. Boo, hiss!
Why couldn't they have gone for a couple of weeks earlier?
I dismissed any thought of going from my mind to begin with, but I couldn't dismiss it completely. It kept coming back into my head, and the more I thought about it, the more I knew that I wanted to go. It was really important to me, because when we'd got married, Dave had been one of my bridesmen I'd asked him, because back in 1999, I didn't think he'd ever be able to get married. I am so happy to say that things have changed a huge amount since then, and now he can.
I need to add here that Dave and I have been friends since secondary school. Over here, primary school covers ages 5 to 11, while secondary school covers ages 11 to 16, and at many you can stay on until the age of 18, which is what both Dave and I did. I don't remember how we met or became friends, but I know we were friends for many years while we were at secondary school, as we shared a lot of the same classes.
He was always exceptionally brainy, to the point where sometimes common sense disappeared. I've never forgotten one example of this, and in fact I can see it clearly in my mind. Dave asked me where he'd put his coat, and he really could not remember. Me having a good memory, I could, as I'd seen where he had left it earlier in the day, so I took him over there to pick it up. Bless him, even when he saw it there, he couldn't remember putting it there.
It came as no surprise that he went on to Oxford University, then he studied at the University of Pennsylvania in Philadelphia, and I went to stay with him. It was the infamous winter of 1996, and I have never known temperatures so cold, nor had I seen so much snow. It was a revelation to me, opening the door and seeing literally feet of snow outside, and yet the city life went on as normal. There is no way that would ever happen at home!
Dave then went on to Harvard, and started teaching there, and finally got tenure a few years later. Of course, we didn't see each other as much as I'd have liked over the last 20 years, given we're both on different continents. He came over for our wedding of course, and I have to tell you a story about that.
He was due to be flying in after having been to a conference in Denver. Our wedding was at the start of November, so I was worried about snow, but Dave reassured me he'd be fine. When I woke up on the day, the first thing I did was to check the flight status. I knew his flight number, and when it came up, I was distraught to see that it had been delayed, and now wouldn't be arriving in London until after our wedding started.
Now remember, this is when mobile phones weren't that common, and it was still early, so I didn't want to ring my friend who was due to pick him up too early in the morning and wake him up. However, I was already fearing the worst, and burst into tears. About two minutes later, Mark's mum rang me to see how I was, as Mark had stayed there the night before our wedding (very traditional I know!
) and I'd stayed in our house on my own. My parents were due round, but not yet. Of course, I answered the phone crying and could only just about blurt out what was wrong. She was straight round, by which time I'd got hold of Nick, and he'd calmed me down, telling me Dave had got another flight, and he'd be meeting him shortly at the airport.
When Dave made it to our house, I was so pleased to see him, and he told us that he finally got to use the line he'd always wanted to – "I've got a wedding to get to. I don't care how you get me there, just do it!" and they did!
The next time we met up with him was on our visit to
Boston in 2005
(post 74 onwards and if you read it, look at how young we looked!
In fairness, it was a decade ago now…) and we toured Harvard, saw where he worked, which was so cool
saw their house, and had lunch and dinner with them. Effectively we had the whole day together, and had so much fun with both him and Robert.
It was the first time we'd met Robert and we had a ball with him.
Dave then spent six months over in the UK in 2012 at Cambridge, and we went up to visit them early on in the year for the day, before we all headed down to Brighton for
the day in June
. Now as I never did a trip report for Cambridge, I figured you might want to see some photos from back then. Bear in mind, this was January, which explained why we were so wrapped up in these:
This was Christ Church College, where I think Dave was working, if memory serves me right…


The exterior of King's College Chapel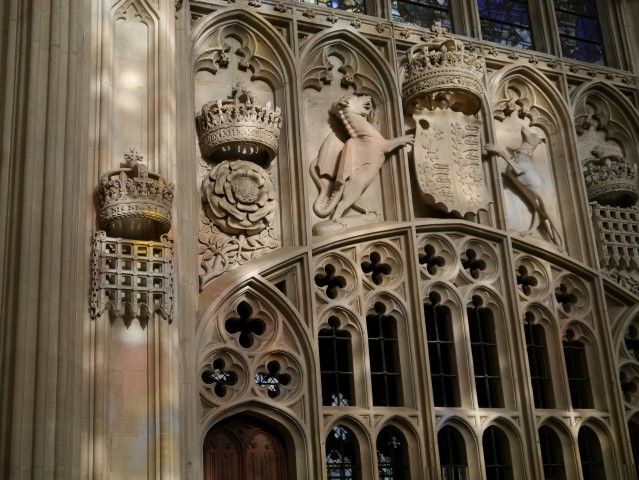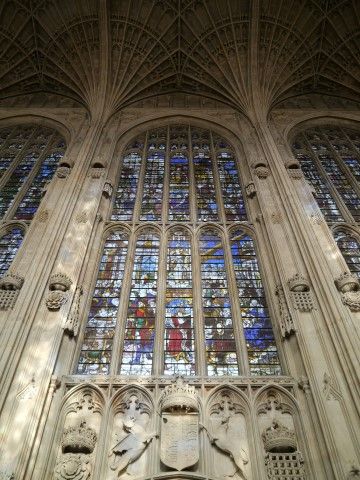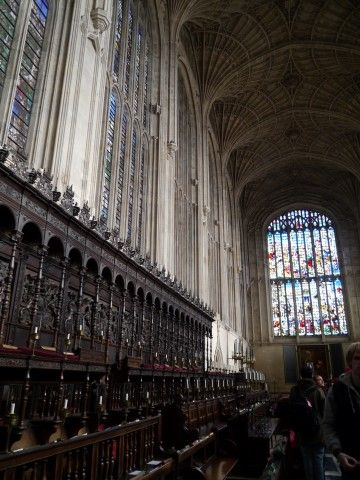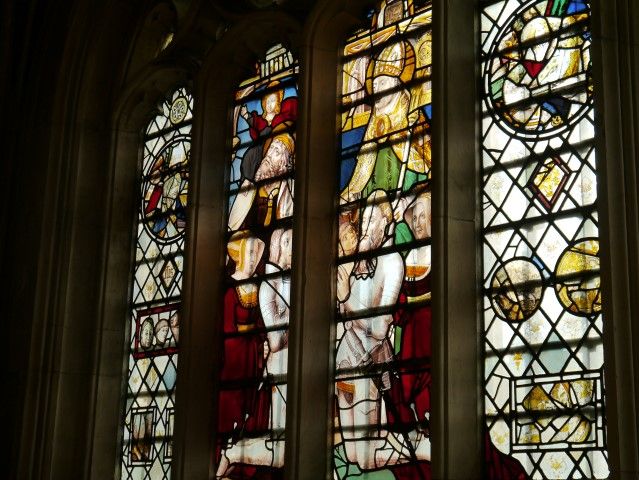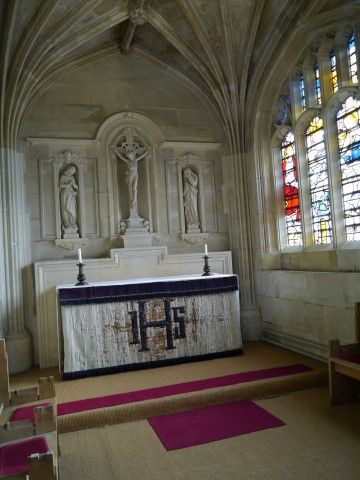 Inside the chapel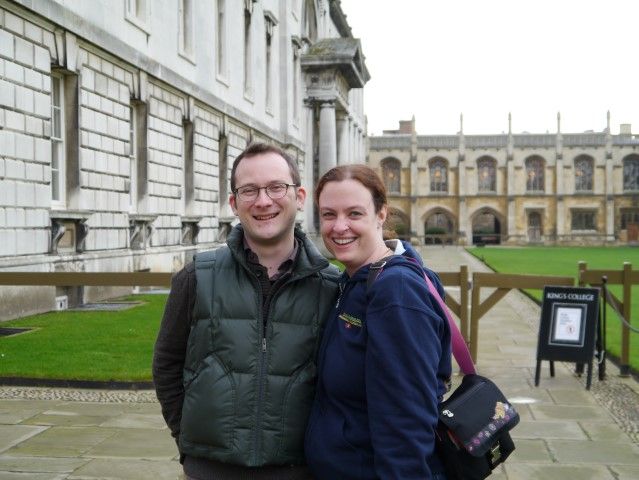 Dave and I outside the back of the chapel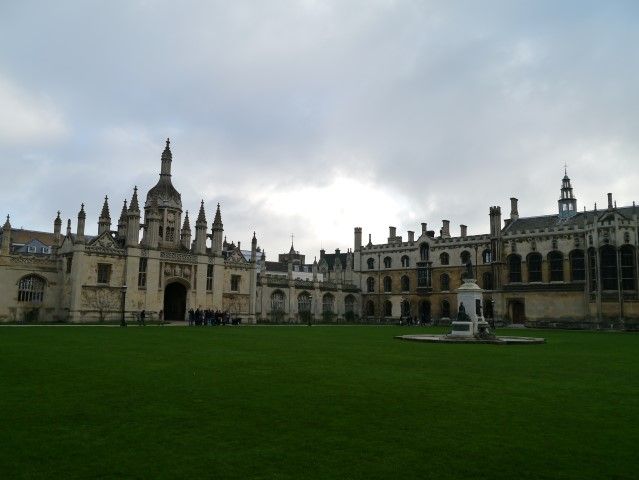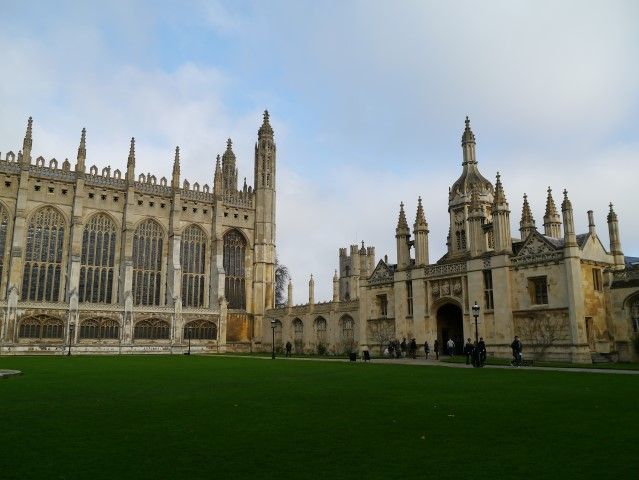 The chapel courtyard


Punting on the River Cam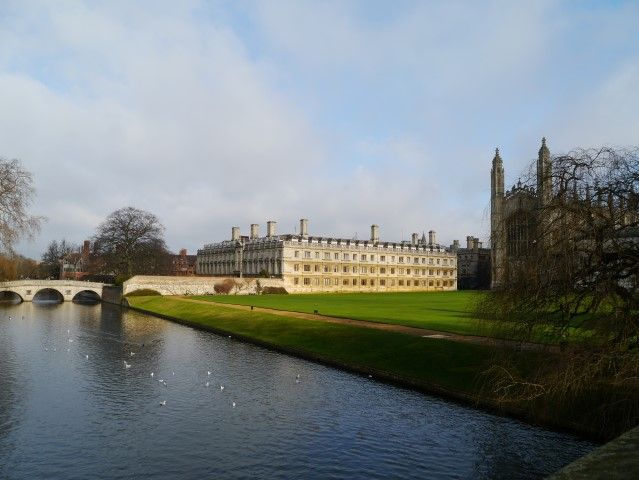 Looking back towards King's College Chapel from the river


The mathematical bridge
After much thought, I eventually came up with two ideas. The first was that I'd stay on for an additional week. I knew Mark couldn't do that, so I'd be on my own, which wasn't ideal, but I thought that was the only way to do that. Then I thought about it again. We had, after all, only booked the outgoing flights, and our return wasn't set in stone. We could return a bit earlier, but it would mean a lot of changes.
I went over it in my head, and worked out that we could scale back the first vacation to just two weeks, then we could come home for 10 days, before heading back out to Boston mid-week. That would give us a couple of days for the jetlag to hopefully ease up
before the wedding itself. We'd only stay for the week, then we'd fly home.
I decided in the end to put both options to my manager, and see what she thought of it. Her reaction was exactly what I thought it would be. She basically told me there'd be next to no chance of me getting four weeks off, but she'd support the second idea. As she had leave booked in late September, she didn't think it was fair for her to take the final decision, so she escalated up to her manager, who agreed it. We were on!
Now to work out how on earth to do this, as I hadn't banked on having a third trip out to the States this year, so really I didn't have the funding for it. This was going to be a challenge…
Next: how are we going to pay for this?